PRINTING UPDATES
Inventory of the 5th Edition pew hymnal is quite limited at this time, and with the supply chain back-up, we expect a long wait for the next printing.
Please call or email us quickly if your parish is interested in ordering.
THE HARD-COVER AND SPIRAL-BOUND CHOIR BOOKS ARE STILL ON BACK-ORDER. UNFORTUNATELY, THE PRINTER IS NOT ABLE TO GIVE AN ESTIMATED DATE OF COMPLETION. WE ARE GRATEFUL FOR YOUR CONTINUED PATIENCE!!
The print business, like the construction industry around the country post-COVID, is experiencing historic material delays and work-force shortages.
We will post new estimated ship dates as we receive them.
NOTE: We are continuing to update and improve our website, so please be patient as we have new information available. 
"Once again, please know of our community's gratitude. This particular hymnal is one of the finest I've ever seen; it is such a gift to the Catholic community."
— Dominican Sisters of Mary Mother of the Eucharist, Ann Arbor, MI
"The St. Michael Hymnal is a trustworthy hymnal to enhance the solemnity and sacredness of the Holy Sacrifice of the Mass. I have promoted the St. Michael Hymnal in the Diocese of Lincoln and many parishes have begun using this hymnal with success. I have found the St. Michael Hymnal to be a good resource for parishes wishing to make an easy transition to more traditional and sacred music while retaining some of the more familiar music that they cherish."
— Bishop James D. Conley, Diocese of Lincoln Nebraska
About the Hymnal
From its roots to today, learn more about how the St. Michael Hymnal came to be what it is in its 5th edition.
Learn More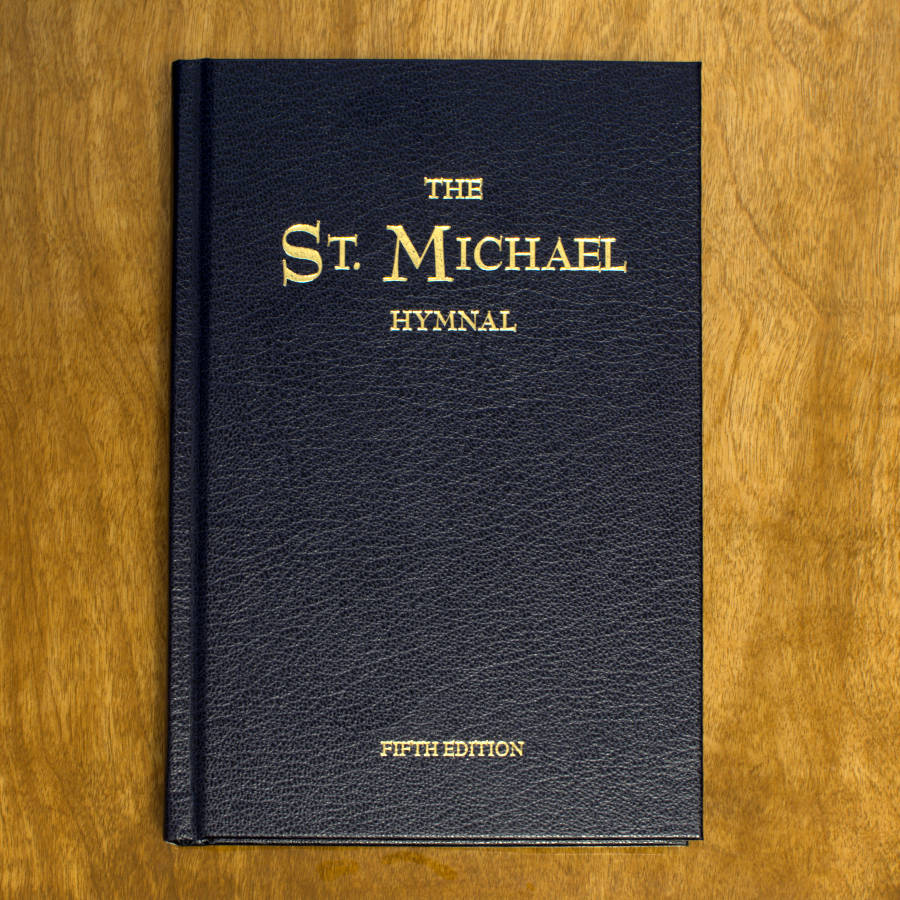 An Excellent Hymnal for yourself or your Parish
Are you interested in getting just a single hymnal, or are you looking to put them in all the pews in your parish?
With different payment options, it's easy to order a single hymnal or hundreds. Order online or, for large orders, call us to set up your shipment.